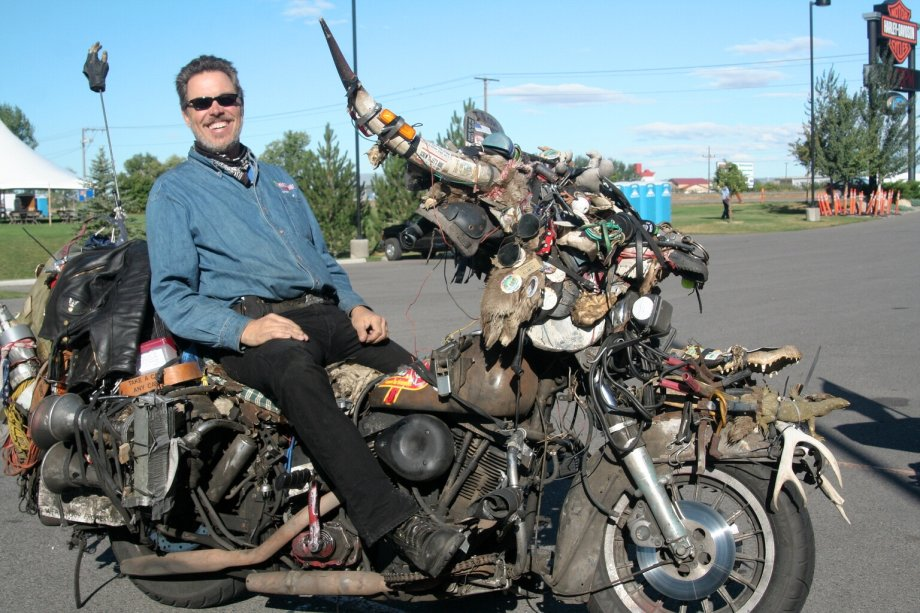 Yes folks, this will be the 6th year in a row that My rat bike Shovelhead will take me from coast to coast. This year I have the pleasure of having my wife, Joni, join us on the NVAR ride. This will be Joni's 3rd time to make the ride. Her first time was on her 2003 Heritage Softtail. This time she will be on her 2008 Roadglide. Stay tuned for more as it happens! We leave Tuesday May 17th for the ride down to Sacramento Calif, to meet the many other groups that have already been on the road from all over the nation, these past few days. The NVAR ride starts on Wednesday the 18th for our 10 day adventure to Washington DC. We will stop at VA Medical centers and Veteran homes all along the way. It is a structured ride, as we have a schedule of what, when, where etc….www.nvar.us has our schedule of stops and exactly where we will be and when. Please feel free to join us for a visit or to ride with us for a mile, a day, or however long you can!
As we pull in to a VA establishment with anywhere between 50 and 150+ bikes, Veterans are usually outside waiting for us in wheelchairs or however they can get around, to welcome us to their home. For the ones who can't get outside, we go inside and go room to room and visit them as well. The smiles that light up their faces, (and ours too), just because we are there to listen to some of their stories, give our mission tremendous emotional meaning. It is truly a joyful pleasure to be able to do what we do. As for me personally, it warms my heart to know how much good we do, and get to ride from coast to coast and bring smiles to people who sometimes don't have very much to smile about. I spoke to one veteran last year and he told me he has been in the VA home for 9 years and his family has not even come by one time to visit him, and they live in the same town!
My heart keeps pulling me back year after year to take part in this great ride. I hope that when you are touring my site, that you get the same sense of enjoyment that I do when I'm on the road.
Daily posts will follow as we get started…….